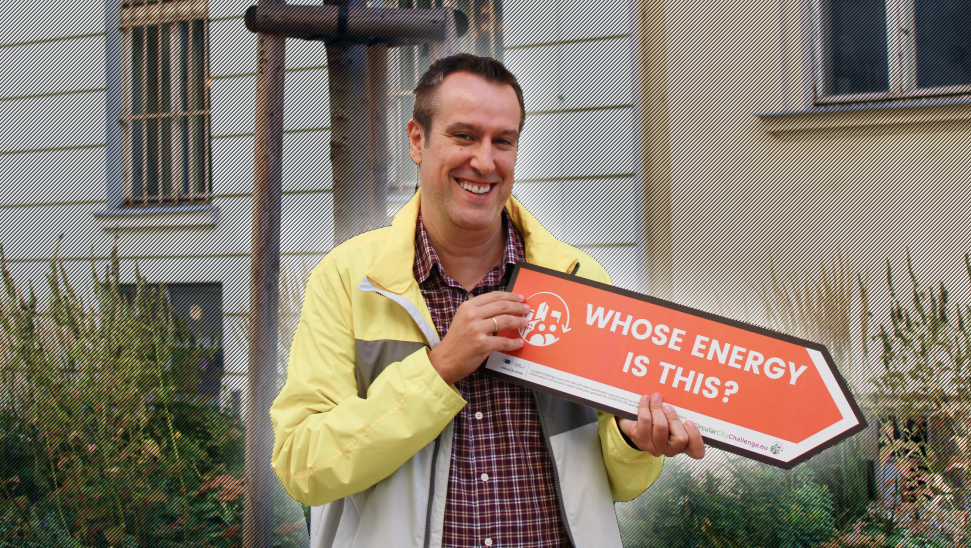 Meet the Team: Victor Gimeno
Victor Gimeno holds degrees in Economics and Business and certification in Project Management. I have developed my professional career in the banking and consultancy sectors, and I am currently working in Logroño City Council as Local Development Promotion Agent. I have experience working in EU projects and coordinating multidisciplinary teams, and support the city of Logroño in its participation in EU-funded initiatives at present.
What drives you professionally? What do want to achieve with your (personal) work? What do you consider your biggest personal successes? What are the barriers to your ambition? 
I enjoy working with innovative projects for the City Council to try to improve the quality of life of citizens and contact with national and international institutions to work together in new programs.
I want to know all the means that the administration has to get the best projects to my town. Nowadays, there are very good opportunities to work with consortiums in great projects, some of them co-funded by the EU, to promote the economic development and the employment.
Working as a team in the City Council to apply for and develop projects, bringing together different departments such as civic participation, mobility, economic promotion, education, etc., in the same goal.
The barriers are to get the message to everyone about the opportunity of each project.
Why is CCC important to you? What is your role in the project? 
CCC is important to me because the idea of a circularity contest drives me to a great opportunity to participate in a project with schools, universities, local companies, and public authorities to work on sustainability issues. The idea of an international contest with young people on urban circularity is new to us and I expect it will be received with enthusiasm among teachers and students.  It will be fun and challenging!
My role in the project is coordinating all stakeholders to achieve the best performance in the contest. I will be the main contact with industrial, academic and educational partners. Also, I am participating in workshops with the consortium to work on the best design of the project.
How can CCC make a difference? What are the barriers to that? And what are the opportunities?
CCC can make a difference by engaging all local actors, specially connecting educational with industrial sector, to work together for a long-term project on circular urban development whose results will help to create the concept of circularity in the curricula, attract talent to the green development, and connect all local stakeholders to support the proposals of people aged between 14-18 years old.
Barriers may bring up in creating all the connections needed to develop the contest and get everyone involved during the competition.
Young people have great ideas about everything and are specially committed to environment and circularity. This will be a great opportunity to show everyone what they can bring to society, their interests and concerns, as the next generation of the EU. Also, I expect the best collaboration of experts from university, schools and industry sector to have great lessons on circularity, green economy and technology.