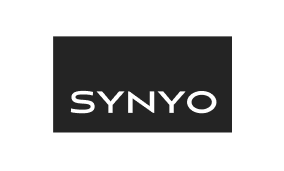 SYNYO is a research, innovation and technology enterprise located in Vienna, Austria. SYNYO explores, develops and implements novel methods, approaches, technologies and solutions in various domains tackling societal, political, ecological and economical challenges. SYNYO is coordinator and technical partner in the project, developing the challenge platform. As such, SYNYO is leader of WPs 1 and 4. SYNYO will further act as research partner and conduct dissemination and communication activities.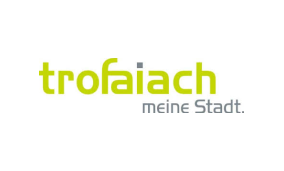 Austria
Stadtgemeinde Trofaiach
Trofaiach is a city in Upper Styria with about 11.200 residents. Trofaiach is well known for the sustainable revitalization of the inner city and the development of projects with broad citizen participation. The main focus of the city government are sustainable, future-oriented solutions. Therefore, Trofaiach committed to implementing the 17 sustainability goals of the United Nations in all activities and projects.
TROF leads WP5 dedicated to the planning and execution of the challenge; in particular the tasks 5.2, conducting workshops, and 5.5, organising an award event. It will also connect the project with stakeholders in the context of circular city/economy, i.e. industry, construction, government, infrastructure, finance etc.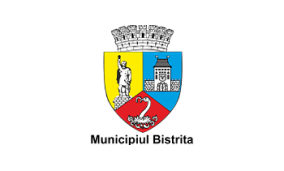 Romania
Bistrita Municipality
The territorial administrative Unit of Bistrita Municipality is an authority of the local public administration. Its main activities are to draft the strategies related to the economic, social and environment development of the territorial-administrative unit, to coordinate the local interest public services implementation provided through specialized services or bodies of public service and public utility services of local interest, management of the public and private domain, and to draft the urban and spatial plans etc.
Like TROF, MB will also connect the project with stakeholders in the context of circular city/economy.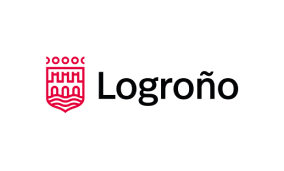 Spain
Ayuntamiento de Logroño
Logroño is a municipality in the north of Spain and the capital city of La Rioja. With over 150,000 inhabitants, it concentrates half of the region's population and represents its financial, cultural, and service center. Logroño's economy heavily relies on tourism and services, specially related to wine and gastronomy. It is a reference touristic and cultural destination. Logroño belongs to several city networks at national and international level, including: EUROCITIES, OASC, ERRIN, Spanish Network of Smart Cities (current Chair), Spanish Cities for Science and Innovation, or Spanish Cities for Climate. It is a signatory of the Covenant of Mayors, Green City Accord and Living-in.eu initiatives and has submitted its application for the European Green Capital Award 2023.
As city partner, LOGRO contributes to several tasks, in particular regarding outreach and connecting with stakeholders. As such, like TROF and MB, LOGRO will connect the project with stakeholders in the context of circular city/economy.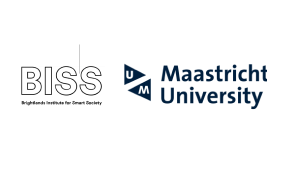 The Netherlands
Maastricht University
The Brightlands Institute for Smart Society (BISS) is an interfaculty institute of Maastricht University. Maastricht University (UM) is the most international university in the Netherlands and, with more than 16,000 students and 4,000 employees, is still growing. The Brightlands Institute for Smart Society (BISS) is a collaboration between all six faculties at Maastricht University and is partly financed by the Province of Limburg. It is housed in the Faculty of Science and Engineering. BISS aims to empower people and organizations through the socially responsible development and application of digital technologies. BISS offers a transformative set of services and solutions including co-creation of digital solutions, professional education, applied research and consultancy. BISS is located at the Brightlands Smart Services Campus in Heerlen, NL. (Brightlands Smart Services Campus combines a scientific and business ecosystem with labs that merge innovation and expertise).
Maastricht University leads WP3, dedicated to the co-creation of the challenge concept. Furthermore, UM's expertise in ethics will feed into the ethics framework of the project.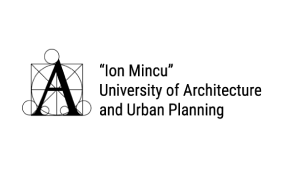 Romania
"Ion Mincu" University of Architecture and Urban Planning
"Ion Mincu" University of Architecture and Urban Planning is a non-profit public higher education institution located in the urban setting of the large capital city of Bucharest (population range of 1,000,000-5,000,000 inhabitants). UAUIM has extensive academic experience as one the largest standalone universities in Southern and Eastern Europe for the fields of architecture, urban planning, interior design and landscape architecture, with graduates working in companies worldwide.
UAUIM leads WPs 2 and 6. In the first phase of the project, UAUIM will focus on the baseline research to put the project on the right track. In the second phase, UAUIM will focus on drawing lessons learnt and provide recommendations.