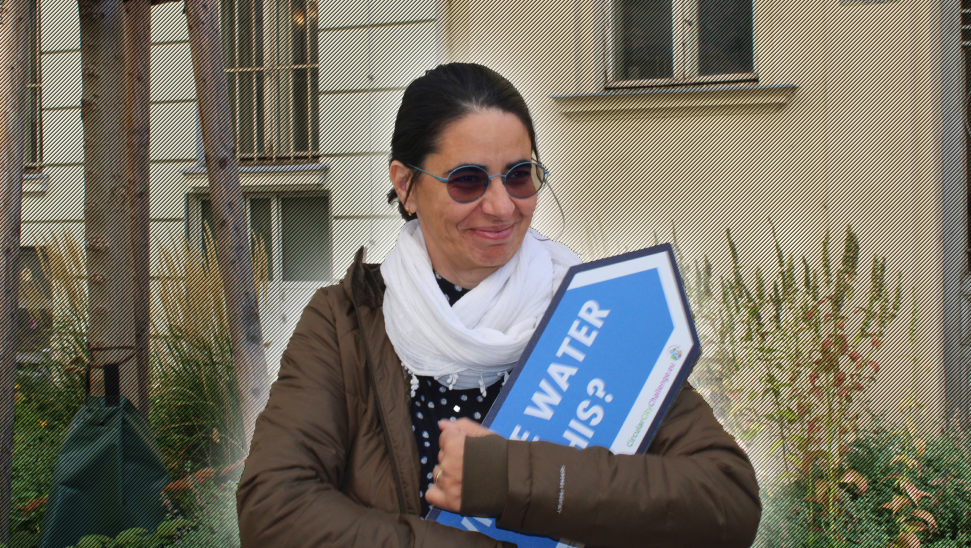 Meet the Team: Vera Marin
Vera Marin is an architect, with a master's degree in Integrated Urban Development and one in project management. She also holds a PhD in planning for urban regeneration and housing policies. She had various contributions as a consultant or expert for applied research projects leading to the development of methodologies for integrated development plans and complex interventions (brownfields, public spaces within the collective housing ensembles, rural territories with heritage values, etc.)
What drives you professionally? What do want to achieve with your (personal) work? What do you consider your biggest personal successes? What are the barriers to your ambition?
I enjoy sharing ideas, exploring new connections among disciplinary fields, and facilitating connections among stakeholders who wouldn't meet without my contribution.
my successes are in the action-research field, in my teaching (on processes and stakeholders' involvement for sustainable development) and also in the establishment and development of not one but two NGOs: ATU – Association for Urban Transition (in 2001) and De-a Arhitectura Association (2012) working in built environment education. 
Why is CCC important to you? What is your role in the project?
CCC is important to me because it addresses an age group that fascinates me: from 14-15 to 18-20 years old
that is before some of them become my students at the Ion Mincu University so before choosing a professional path, but also before their first voting exercise in the representative democracy.
This age group is in the exploration of their role in society – they feel pressure to decide on their next step (what to do after high-school graduation), they have the biggest learning capacity ever in their lifetime (studies of the brain), and they learn complex social skills and they have may be the biggest challenges to face in terms of forging connections, friendships, belonging to peer groups, etc.
I took this role in the project to constantly insist that this shouldn't be a one-time event – with lots of visibility on the spot – and 100 entries from rich kids who would go for a solid career anyway, but in the way, we design this competition we should be aware of the fact that it is not only helping to build the curricula guidelines promised by the CCC project proposal, but also to consider the local context and the difficulties local stakeholders have to overcome to use this method again in the future. This can only be achieved if we combine in a very clever way – the concerns for education methods (teachers' interest) with the attention to the local public administration needs and interests, with the possible sponsors and mentors, benefits from getting involved in the process, etc. it's a quadruple helix challenge. And it is never easy but it is so cool when it happens!
 How can CCC make a difference? What are the barriers to that? And what are the opportunities?
CCC is important because – as we stated in the objectives of De-a Arhitectura Association, the education system needs fresh approaches – methods for engaging this age group with complex issues in our societies, but also more hands-on pragmatic connections in their learning processes.  And this project will bring such a method – based on a problem-solving approach – and the participants and their teachers will benefit from well-designed processes which will help to get the attention of the youth to the local challenges.
Urban circularity requires connections – and creating connections is not easy!  But you cannot have urban circularity for sustainable development results without collaboration among local stakeholders.
The participants in the CCC will help to connect the dots: discover possible collaborations among companies, trigger the involvement of the local public administration for building more awareness among inhabitants, address the needs in one neighbourhood by connecting the neighbours, etc.
I see the high school pupils participating in teams like bees helping cross-pollination at the local level but also being visible at the national and international level with ideas that can be further developed with the support of higher profile partners: universities, larger companies, chamber of commerce, governmental bodies, etc.
Besides, because the CCC design aims at increasing the high-school students' capacity to identify and get support for building up their proposals, this incentive to look for mentors around them – to get help to create an interesting proposal for the CCC and give credit for the help they have received – is very helpful for building very useful skills for the 21st century working styles.