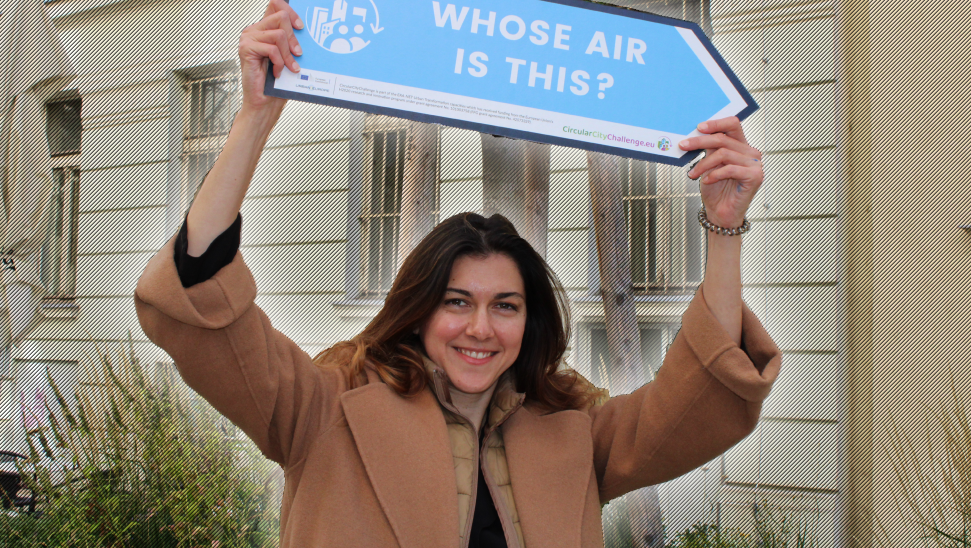 Meet the Team: Antonija Bogadi
Antonija Bogadi is an urban resilience planning and implementation expert at SYNYO GmBH. I carry 15 years of experience in global, regional, and local level research and planning dealing with the challenges related to climate change mitigation and adaptation, nature-based solutions, and biodiversity conservation. Some of my work contributed to impactful climate resilience policies and the implementation of forward-thinking strategies and projects in various socio-political urban contexts worldwide.
What drives you professionally? What do want to achieve with your (personal) work? What do you consider your biggest personal successes? What are the barriers to your ambition? 
What drives me is that sometimes I get the opportunities to turn ideas into useful research and projects that help release social, economic, and personal suffering, mostly stemming from unwanted impacts of climate change and inequalities.
My biggest personal success is growing up to the point to be open to listening to different perspectives, various ideas, and solutions, without prejudice. And being able to implement them in my work.
Barriers to my ambition are believing that barriers exist, instead of seeing the barriers as pointers to try out different approaches.
Why is CCC important to you? What is your role in the project? 
I'm interested in what the young generation has to say. I see young people as the ones with no baggage about what can and can't be done. I'm interested in how fresh and open minds understand the world of today, and what ideas they have to make it better for themselves and their communities.
Also, there is a strong emphasis on caring and directly contributing to the students' communities. The contest can open teenagers' eyes to how much impact they can have on the places and people they care about. As a coordinator of the project, I want to make sure that they will also have the opportunity to meet the people and companies that can inspire and guide their challenging projects and even their further careers.
How can CCC make a difference? What are the barriers to that? And what are the opportunities?
CCC can make a difference in a way to provide a deep, straightforward understanding of the potential of the circularity concept for students, teachers, parents, industry, and cities.
Also, if our plan succeeds, we will connect students with local companies and institutions, recognized experts, and influential people with one shared vision – and that is: there is a way to transform the systems of how we currently deal with the recourses, for the better of all.