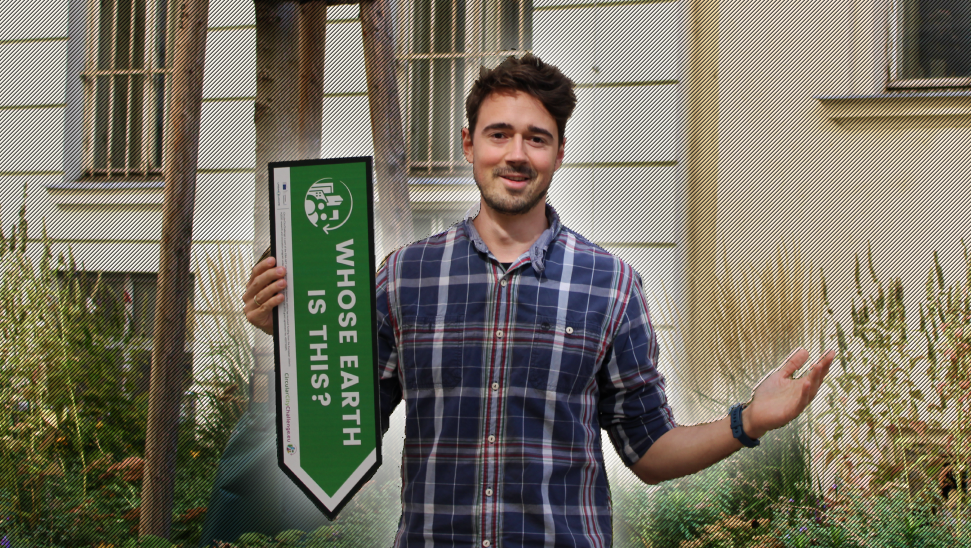 Meet the Team: Johannes Braunbruck
Johannes Braunbruck is a content manager and researcher at SYNYO in Vienna, where he works on projects dealing with social problems and sustainable development. He has studied biology at the University of Vienna and holds a master's degree in global history and global studies. He is particularly interested in the interactions between humans and their environment.
What drives you professionally? What do want to achieve with your (personal) work? What do you consider your biggest personal successes? What are the barriers to your ambition?
I find it central to work on things that are important to me personally. Sustainability and the circular economy are key issues for our society. I would therefore like to create a sustainable change step by step. Unfortunately, some structural barriers in our system still block our efforts. 
Why is CCC important to you? What is your role in the project?
There are many initiatives to stop climate change – but most of them are working at cross purposes. They are often big ideas or small attempts at the local level – however, projects like CCC can engage all relevant stakeholders and provide a good solution that involves everyone. I believe that this is the only way we can bring about sustainable change.
My task in the project as communications manager is to make people aware of us and to communicate clearly to them how they can be a part of it. The more people we can reach, the more fundamental success will be.
 How can CCC make a difference? What are the barriers to that? And what are the opportunities?
CCC manages to bring together two important groups: young motivated people with fresh ideas and established companies that can make an important contribution and have the resources to carry it. It is therefore able to close a gap that could not be bridged in any other way.
Although we are unlikely to reach most people, every small contribution can go a long way towards making a difference.