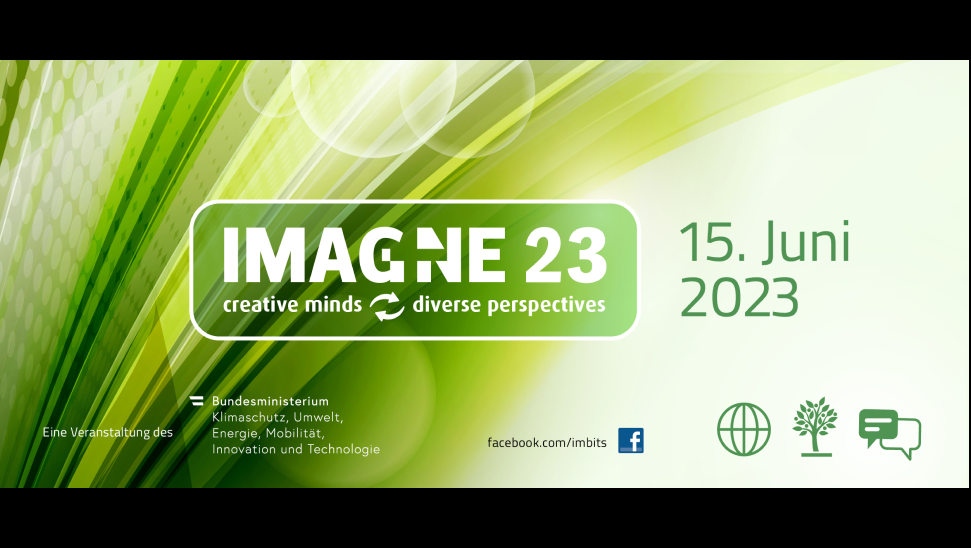 CircularCityChallenge joins the IMAGINE23 in Vienna
Date: 10 June 2023
The Austrian Federal Ministry for Climate Protection, Environment, Energy, Mobility, Innovation and Technology (BMK) and the Austrian Research Promotion Agency (FFG) opened IMAGINE 23 under the motto "creative minds – diverse perspectives". At this event on digital technologies, exciting projects by researchers will be presented and reflected on in a thematically bundled manner – in a creative and stimulating atmosphere.
IMAGINE 23 presents concrete projects and plans from areas that are crucial for the future. The spectrum ranges from artificial intelligence for climate protection (AI4Green) to interdisciplinary work and research to digital ethics. In workshops and interactive formats, there will be ample space for the community, funding recipients and interested parties to exchange experiences and network. IMAGINE23 shows how we can rethink digital technologies together!
CircularCityChallenge was also represented this year, as the project provides youth with the means to be heard and get involved in key decisions for the future of their community.
You can read all about the event here: Link