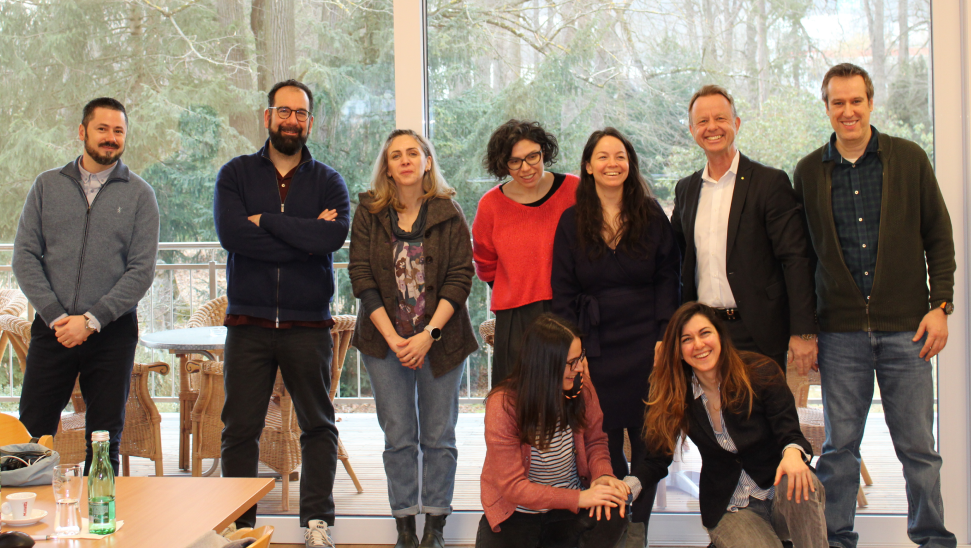 CircularCityChallenge Consortium Meeting in Trofaiach
Date: 02 and 03 March 2023
Organised by Stadtgemeinde Trofaiach, on march 2nd 2023, the members from SYNYO (SYNYO GmbH), UM (Maastricht University), UIAUM ("Ion Mincu" University of Architecture and Urban Planning), TROF (Stadtgemeinde Trofaiach) and LOGRO (Ayuntamiento de Logroño) met in Styria to discuss their insights gathered so far and to further refine the workshop. The CircularCityChallenge consortium was also very fortunate to meet the mayor of the city and discuss the economic situation and sustainability in the steel industry.
For this workshop, all partners had their own tasks to fulfil: Literature and research status, co-creation workshops, curricula review, and project sheets. The key takeaways from the conducted reviews, interviews, and workshops were compiled to integrate best practices for future curricula development and the contest concept. In addition, the state-of-the-art literature on circularity in education was reflected.
In the discussions that followed, the identified barriers, best practices and needs were analysed to ensure the success of the workshop in September. In this context, new project sheets were developed and how to make them most appealing in order to reach as many students as possible. After the successful elaboration of the results, the next steps were planned and the next meetings were scheduled. The competition is scheduled to start in autumn.